BOCES – The Affordable Business Resource!
The New Youk BOCES System is state wide and every county has access to these public learning centers.  They provide much needed training in all sorts of technical fields.  From CDL to Plumbing they have courses available both to high school students & adults.
Another part of BOCES that should be made known is many offer work-study programs for the students.  This a win – win for everyone who gets involved.  The student gets to see what the real working world is like and businesses get potential career employees.  Finding good hard working staff is a major challenge and expensive.  Why not take advantage of your local BOCES?
I checked out a few of the BOCES but it is only the tip of the iceberg.
You can find these and more in our BOCES Contact List
NY East – BOCES

Capital Region BOCES
Located in Albany

Quick Facts[i]:
2017-2018 Budget: $123.2 million Budget and Finance
Number of Employees: Approximately 1,200 full-time, part-time or seasonal staff
Number of Locations: BOCES staff work at 11 BOCES-owned and leased buildings, and directly in school districts in New York.
Number of Board Members: 10
Year Founded: 1953
Work-Based Learning at CTE
Capital Region has a Work-Based program that provides part time employees & training for the students.

There is no substitute for the kind of hands-on experience that a work experience education program offers. If presented in a book, the same information would rarely be conveyed as effectively as it would at an actual work site. By using the business community as a classroom, students are familiarized with the world of work. They gain proficiency in life skills ranging from managing appointments and greeting the public to dressing appropriately, becoming aware of personal strengths and weaknesses, and working independently.[ii]
Who are their business and industry partners?
These companies have found the value working with Capital:
Air Products and Chemicals, INC
Albany Light Truck & Car Repair
D & W Diesel
Keeler Honda
They have hundreds of partners listed and they provide a awesome opportunity for everyone.
Contacts:
James Haas
518-862-4801
Nancy Liddle, Business and Community Liaison
518-862-4823
nancy.liddle@neric.org
---

At the Career and Technical Institute, students develop skills and attitudes which lead to success.
All of our programs offer students the opportunity to gain basic entry level career skills as well as the skills necessary to enter a college or technical school. Articulation agreements with post-secondary institutions are available for many of our programs. Our qualified staff is experienced and trained in their respective fields.[iii]
This BOCES offers a wide variety of technical training. You can learn Bartending to Small Engine Repair.  Taking advantage of these training classes is a no brainier if you need to up grade your staffs skills.
---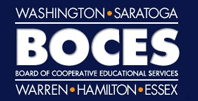 Washington-Saratoga-Warren-Hamilton-Essex BOCES
Some BOCES due to population of the surrounding counties combine services.
WSWHE BOCES offers a wide variety of programs to keep your workforce up to date on the latest technologies.
Internships – Work-Based Learning
Connecting Students, Employers, and the Community.
Educators and employers have long recognized that an effective way to prepare for employment in a specific area is to administer on-the-job training in that occupation. In many Career & Technical Education (CTE) programs, classroom laboratories closely imitate actual job conditions and situations. Internships provide another way to instill job competence by supplementing the classroom experience.[iv]
Most of the trades are taught here and if you need to update the skill level of your workforce check out what is available here!
---
NY West BOCES

One of the unique programs at Cayuga-Onondaga is their CDL Training Program.  If you need licensed drivers this maybe the program for you.
Designed to provide adults in our community an opportunity to qualify for a Class A or Class B Commercial Driver's License. The program is ongoing and includes theory instruction and individual driving experience.
To Learn More you can contact them directly at:
The Center for Learning
12 Allen Street
Auburn, NY  13021
P:  (315) 253-4899
F:  (315) 253-2972
c4learn@cayboces.org
---

Erie is rolling out a new program for welding that accommodates 2nd shift workers.
Welding Classes for 2nd & 3rd Shift Workers
They  have a new schedule for our Welding program to accommodate 2nd shift workers.  Classes will begin in January.
Call their office at 716-821-7502
Description
Training in One-Year or Less
Financial Assistance
Available In-Demand Occupations
State-of-the-Art Facilities
Their brochure lists all the training classes offered.
---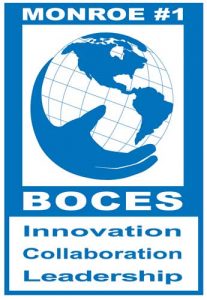 If your company is in the construction business you can use the Monroe One BOCES as a great resource for training and new employees.
Program Highlights:
Students learn the fundamentals of commercial and residential construction. First-year students learn the fundamental principles and theoretical concepts of wall, floor, and roof framing, and exterior finishes including windows, doors, siding and roofing. Second-year students focus on dry wall, kitchens and baths, trim and painting, and form-building for concrete structures. Training in home energy audits and truss and soffit construction is included with practical applications on site. Students work on other related projects including sheds and decks.
Taking every advantage a business has is critical and that is why BOCES maybe able to help yours grow.  So take a look at your local BOCES today.  We have provided a contact list making it to find a local BOCES near you.
---
[i] Capital Region BOCES Website – About Us – 4/26/18
[ii] Capital Region BOCES Work-Based Learning at CTE Page – 4/26/18
[iii] Dutchess County BOCES Website – 4/26/18
[iv] CTE – Division of WSWHE BOCES 4/26/18