If your reading this your interested in doing business with the government.  Getting started can seem over whelming so we'll look at some of the tasks that need to take place before even making your first RFP Document Request.
Some Terms to Understand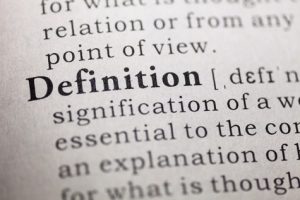 When doing business with the government there are terms that you'll need to understand.  Here are some of the more important ones:
Bid Request (Notice): The actual notice requesting work, services or products. It will have basic details of what is expected but usually not the full details.  You need to make a request for further documents and the tentative contract forms & terms.
Amendments: Additional requirements added to the original request or contract before the due date.
Bid Response: What your company will send to the municipality explaining what service\products you will provide and the price at which you will provide it at.
RFQ: Request for Qualifications, these usually are professional bid requests for architects, lawyers or consultants.
RFP: Request for Proposal these are contracts being bid out.
RFI: Request for information.  These are not bid requests "yet".  A agency is looking for information on a future project that could lead to a contract.
Due Date: The date the contract paper work is to be submitted.
Bid Bond: A monetary percentage amount of the total bid is put in to an account to insure the work is completed on time.  If not the bond will be paid to the Municipality.  They can be insurance policies or cash.  Normally they are 5-10% of the total contract amount.  Currently the NYS Thruway Authority is charging 25% which is the highest I have seen.  Many commercial insurance companies provide Bid Bond Insurance, check with your agent or Deborah Ham Whitt Agcy Inc. (a local business owner I have personally worked with) for more information.
Mandatory Meeting: The Project Lead has determined a meeting is required for potential bidders.  A representative of the company must attend the meeting.
Architect\Document Holders: most bid requests will have you contact a municipal employee (i.e. town clerk, highway superintendent) to get the documents needed to submit a bid.  Construction Contracts can be large documents and many times are only available from the Architect or a Printer for a fee.
Fees\Cost of Documents: Most contract documents are free but others are not.  NY State Agencies that charge $49 or less usually keep the money as a printing\shipping fee.  Some larger fees are refundable when the documents are returned.  Make sure you find out if they are a deposit or a non-refundable fee to avoid surprises or missing out on your refund.
Understanding Requests
The contracts will vary in complexity depending on the job required.  Some contracts will require that the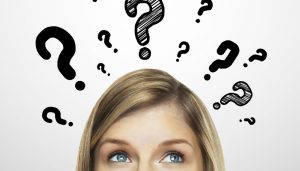 municipality is put on as a rider to your insurance policy.  Some will want past jobs you have completed.  They maybe a couple of pages or multiple documents that are hundreds of pages.  If they are complex and you are new to bidding on government jobs I recommend that you have your attorney go over it with you so you understand what you are bidding on.
Make sure you read & understand all the terms before submitting a bid, bids submitted normally can not be rescinded and become a legal agreement offer to the agency that you must meet.  You can be sued or lose your bid bond if you don't meet the contract terms.
Why doing business can be different with Government Municipalities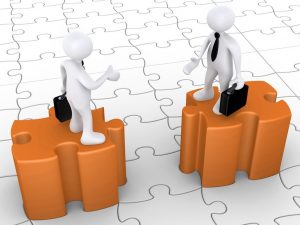 Doing business with government agencies is different then with consumers or the wholesale business.  They are tax exempt, can be slow to make decisions, have the power of the government behind them for prosecuting fraud or tax evasion and actually do try to get the best price for the services they are requesting.
Large purchases are required to be bid out under New York State General Municipal Law – GMU § 103.  This can make the turn around time longer, there is a process for accepting bids that will be done at an official meeting , they will be read publicly and put into an Official Public Record announcing the winner of the contract.  If you are the winner you are now legally obligated to provide the goods & services stated in your bid response.
Wining a bid can lead to additional services purchased from your company.  You can use a won contract to "get your foot in the door" to other opportunities that do not have to be bid out.  These purchase orders will be smaller, but do not have to go through the bidding process and can result in higher margin sales.
Evaluate your business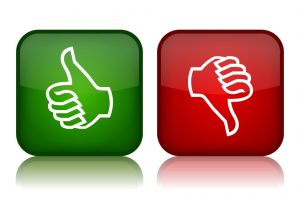 Lastly, take a look at your business make sure you have accomplished some things and have the resources to accomplish the jobs required:
How long have you been officially in business?  If your business is just getting started you should wait at least 2-3 years before bidding on government contracts.  Most contracts want you to submit proof of jobs completed successfully and have a minimum time you need to have been in business.
Do you have documented projects you have completed on time and on budget?  If not start recording them & ask for references when the job is done.
What is your sales region?  Can you supply state wide or just in a specific area?  Do you sell high cost services or commodities? The larger the region you serve the more bidding opportunities exist.  If your business sells large cost equipment or services you only need to win a couple bids to really improve your bottom line!
What is your profit margin?  Bid, RFP and RFQ Requests are competitive.  Can you still make a profit and come in as the low bidder or provide a superior product.  Not all contracts will be awarded to lowest bidder so if you supply a superior or unique product you have better chance of winning and getting a good margin.
Are you a Certified Small Business?  If not go to SBA.gov to learn how to get certified.  There are lots of Sub-Contracting opportunities for minority or women owned businesses.  You won't need as long of a track record to get hired.  Many contracts require certain percentages of the work to be done by women, minority or veteran businesses.
Feel free to contact us if you have any questions about getting started or would like to sign up for The Bidders Guide to easily find bid requests.