We all have walked around our warehouse and seen things that have been around a while.  Excess Inventory is a bottom line drainer.  It has costs that add up quickly.  But all the articles I have read on this seem to have the same old suggestions on how to deal with it.  Mark it down, have a sale, contact prior customers, bundle it with other items and so on…
Here are some ideas that I did not see.
Have An Open House And Invite Your Vendors To Set Up A Booth


An Open House to one of your facilities is a great way to show off your business to customers, prospects, vendors and your community. But you can take it one step further, let your vendors come in and "sell" their products for you.  Remember they are just as eager to move product as you are.
As long as they are not a trade secret for your business it could be a good way to move some excess inventory.  The atmosphere is more relaxed at a Open House, you get to network with key stake holders for your business and possibly find some new prospects you did not know about before.
Planning for success on this is important.  Find someone in your organization that loves to plan a "party" and is good at it.  Tap this talent and let them run with it.  Make sure to schedule it far enough in advance to market the event.  Contact your vendor reps and see if they'll set up a booth.  I'd wager that 9 out of 10 times they will be eager to come in.  Make sure to set up some guide lines so they don't try and under cut you though.  I'd recommend a meeting\video conference before hand.
Also, make sure you contact your local news organizations and let them know you are having an open house.  They usually will post it in their upcoming events spot or even come out and report on it.  Nothing like free publicity!
Have an Auction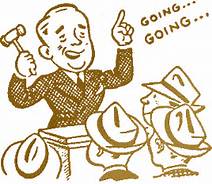 We have been expanding our services to the Auction Industry & we have found this is a great way to get rid of surplus inventory and older equipment that still has value and a useful life left to it.  There several auction houses that specialize in industrial & commercial auctions.
They will come in and evaluate the stock, help promote the event and have staff on hand the day of the auction to assist with the sales.  Each sale they will get a commission and they may have other additional fees.  Make sure you review carefully with them what they offer.  Having an auction is another great way to get people in to see your operation and move that inventory out.
There are several professional auction services that specialize in these types of live auctions.  You can find a list of Auctioneers on our other website Auction Treasure Trove under business listings.
I recommend these companies and I have noticed they specialize in industrial & surplus auctions.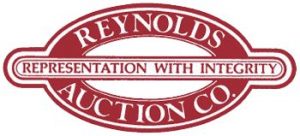 Reynolds Auctions – They are located in the Rochester, NY area and cover a pretty large region.  They currently have the contract to sell impounded vehicles for Rochester so they do have experience in selling surplus items.  I have attended several of their auctions and they run a very professional auction.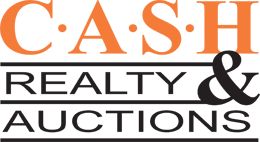 Cash Realty & Auctions – Located in the Buffalo, NY area and they also cover a large region.  They specialize in business liquidations & surplus, industrial auctions, repossessed vehicles and more.  You can see some of their current auctions here.

Bontrager Real Estate & Auction Services – Located in Batavia, NY.  They specialize in storage auctions, real estate, business liquidations, hold a regular Wed. night consignment auction and more.  You can see some of their upcoming auctions here.

Brzostek's Auction Service – Located in Syracuse, NY area.  They specialize in business liquidation & surplus, real estate and more.  They are a large organization and hold several auctions every week.  See their current auctions here.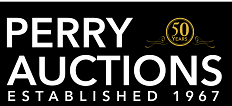 Perry Auctions – Located in Buffalo, NY area.  They are the auction house of choice for several OGS & State Agencies to sell repossessed vehicles & property for Child Support, hold regular building material auctions and surplus auctions for several State Agencies.
See our Business Listings for more companies that can assist with an auction.
Have a Online Auction
Another option is to run an auction on your own online.  This will require more work but you get to keep all the proceeds from the auction.  We have a app for online selling and you can learn more about it here.
Setting up your online auction will take some work to make it successful.  Some of the tasks you'll need to do are:
Take photos! I can't stress this enough, "a picture is worth a thousand words".  Why would a buyer want to buy something sight unseen.  Make sure you have proper lighting and take several pictures to review on your computer & phone (there has been a major shift in how people surf the web to phones).  Select the best ones for your item. 
Write a detailed description of what you are selling.  Bad Description: 1996 Ford Pickup, Red.  A better description: Classic 1996 Ford F-150 XLT Pickup with less then 80,000 miles, V6 engine, Bed Liner, New Tires…

See the difference? Why would you buy something if you did not have a good idea of what you are buying? Make sure your potential buyer knows what they are getting!

Promoting the sale will be extremely important.  You can have all the sales you want but if no one knows about it there won't be anyone to buy anything.  We help with promotions with our app, but you'll need to do more.  Send  2-3 emails to your customers, vendors, friends & family.  Make sure to post something on your social media page like FaceBook, Twitter or LinkedIn.  Create a FaceBook event that your followers can say if they are interested or plan on attending.  When they do, FaceBook will share it with their friends giving you even more coverage.  I'd also recommend boosting (paying a fee) for the post in FaceBook to get it out into news feeds.
Learn more about a setting up a successful online sale here.
Realize buyers will have a strategy
Auction buyers will have a couple of strategies that they use, some will wait until the auction is getting ready to close or the auctioneer has requested a couple of times for bids with no response, then start bidding.  Others will keep a sharp eye on the item and up the bid every time someone else does or up the bid by 10% – 25% to try a scare away other potential bidders.  Just be aware buyers are looking to get the best bargain, but in realty an auction is designed to drive the price up with competition which is in the sellers (and the auctioneers) favor.
Something's To Remember Before Selecting Items for Your Auction Both Live & Online
Is the item seasonal?  If it has just gone "out of season" then it may not be the best time to try to auction it off.  Unless you really need the space or storing has a significant cost until next year.
Do your research! Check Ebay or Amazon for similar items & pricing.  Understand what each item is worth on the open market.
Check your competitors Sales Pages & Spec Sheets and see if they have pricing on similar items.
Determine if there should be a Reserve or Minimum Bid amount. If they are hard to find items this may make sense.
Keep in mind that you can afford to break even on the item or even lose a little bit it if your goal is to get it out of your warehouse to make space.
We'll that's my two cents! Until next time!