Small Businesses make up the majority of companies in the US, provide more then 60% of net new jobs and 33% of exporting value according to this SBA flyer.  Small businesses are unique though, they operate independently and don't really get to exercise the real economic power that they hold.  So a lot of resources are out there tailored to the small business to leverage their talents and employment opportunities they create.
I'm going to take a brief look at the Small Business Administration, The New York Contract Reporter and local government & chamber of commerce resources out there.  I encourage you to review these on your own, they have a ton of information to help most businesses.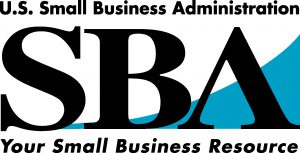 Small Business Administration (SBA)
The SBA has lot's to offer the small business from how to guides to helping with finding capitol.
Some helpful guides
For the New Business – They help you plan out your new business, show you how to do market research and how to get ready to launch.  Once you are up and running they can help with growing strategies and more.
Certification – Your business may qualify to be certified as Minority, Women or Veteran owned.  With this certification you become eligible for sub-contracts (see our Set-Aside Report in the Bidders Guide) and other benefits of being certified.  See their Qualifying – Small-Business page for more information on how to get started.
You will need some numbers to identify your business before getting started.
NAICS Code – North American Industry Classification System.  This number classifies what type of business you are.  The SBA uses the classifications to determine Small Business size.  You can look up your code here on the Census Bureau's website.
DUNS Number – to request a DUNS Number go to this page and fill out the proper paper work.  It is free and required of all businesses that want Federal & State Contracts.
Employer Identification Number (EIN) – You should already have this if you are doing business.  If not you can register your company here.  This is basically like a Social Security Number for businesses.  You will need this for all sorts of other reasons like getting a bank account, applying for credit and so forth…
Financial Help
The two biggest programs for businesses that want government contracts are Loan & Surety Bond guaranties. They will back your company and if you fail to pay they protect the lender or insurance company from excessive damages.  Many government projects require that you have a Bond.  Learn more about Surety Bonds here on the SBA Website.
Marketing Help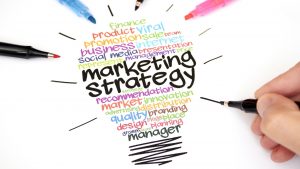 Take advantage of the knowledge of qualified business owners who volunteer their time at the SBA to help businesses.  They can review your marketing plan, help plan the budget and may even have some great contacts for you to get it all started.
So if you have not checked out the SBA for free help what's stopping you now?  To find your local office go to this page on their website.
Signing up with the New York Contract Reporter as a vendor
Here is another way to get in front of the municipalities looking for your products & services.  You will need to create a personal account on the Reporter before you can register your business.
Like the above certifications you will need the same ID numbers.  Once you fill out the required online form your business will be listed (after approval) and municipalities can then find and use your company for smaller purchases and you get notified about larger bidding opportunities.  If you are interested in finding government work this is a good place to start.
Local Help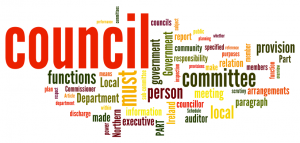 Your county and city most likely have programs to help the local businesses in their community.  From grants to tax breaks you never know what you might be able to qualify for.
Rochester, NY offers small business grants & low interest loans to local companies.  Other cities use their Community Development Block Grant to help businesses, COMIDA and other industrial programs maybe able to provide valuable tax breaks for expansion or new equipment purchases.
Local Chambers of Commerce
Chambers of Commerce represent local business interests.  They are usually a non-profit organization and vary in size and scope.  You can find a list of Chambers here.  Most provide networking events, business listing and more.  A great way for your company to get involved with the local business community.
Well here is a short list of resources that you can take advantage of!  Until next time get out there and bid!